paintings
About The Artist
Born in rural Pennsylvania, Faith Evans-Sills' multilayered aesthetic was shaped through living abroad, in Argentina, as a child. Her paintings speak about the nuances of love, experience and a personal mapping of the world. She has been showing at galleries around the Northeast, including A.I.R. gallery and Art Gotham, since 1995 when she graduated from Skidmore College.
"Through creating my art I seek to inspire hope, and manifest change and beauty. Using nature as a metaphor there are elements within each piece that speak to my soul. Have fun looking around my shop, my wish is that something will speak to your soul too. Grace and peace to you" - Faith
Shop My Work
Each of these paintings is an original, full size work. To shop prints, postcards and other smaller work please
click here
.
Because my original works are a wide variety of sizes shipping costs are not included in the price and are paid separately. For a shipping quote please e-mail me at
faithevanssills [at] gmail [dot] com
Message, 14 by 11 inches, acrylic on canvas, $500


Secrets, 14 by 11 inches, acrylic on canvas, $500


Conquest; 14 by 11 inches, acrylic on canvas, $400


Begin; acrylic and polymer on canvas, 20 by 26 inches, $900


Still Point; 24 by 10 inches, acrylic on canvas, $800


Night Feeders; 32 by 40 inches, acrylic on canvas, $800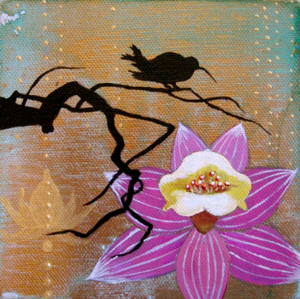 Secret World, 5 by 5 inches; acrylic on canvas, $150


Memory, 14 x 11 inches; acrylic and pencil on canvas, $700


Horizon; acrylic on canvas, 5 by 5 inches, $150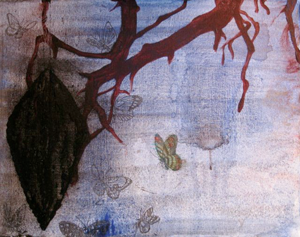 Chrysalis; acrylic on canvas, 11 by 14 inches, $350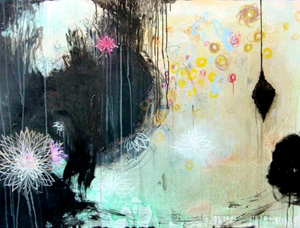 Cross Pollination; 36 by 48 inches, acrylic and polymer on canvas, $1500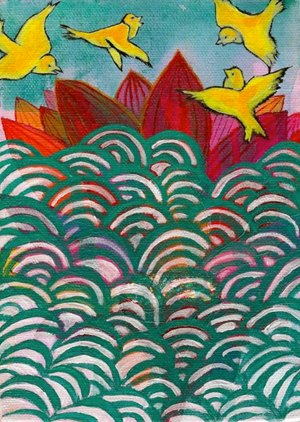 Deep Ocean; 7 by 5 inches, acrylic on canvas, $150


Glow, 12 by 18 inches; watercolor, acrylic and polymer on canvas, $500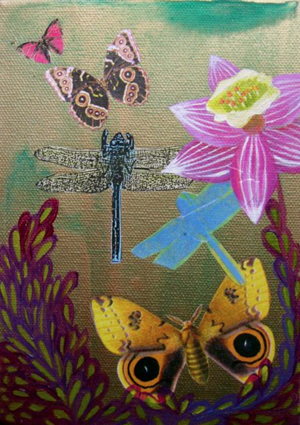 Taking Flight, 7 by 5 inches; collage, acrylic and polymer on canvas, $135


Evening Time, 7 by 5 inches; collage, acrylic and polymer on canvas, $135


Echo, 9 by 11 inches; pencil, watercolor and polymer on canvas, $400


Water Flower, 38 by 46 inches; acrylic and polymer on canvas, SOLD
Spring Migration, 14 by 11 inches; acrylic and pencil on canvas, SOLD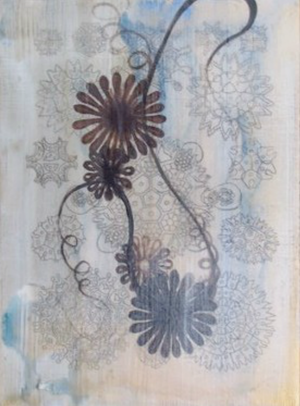 Everything is Beautiful; 11 by 9 inches, pencil, acrylic and polymer on canvas, SOLD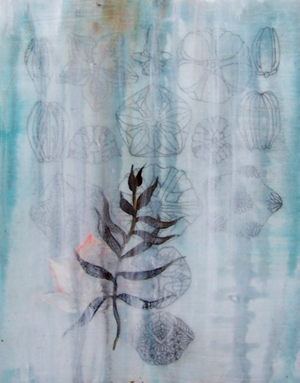 Explorer's Eye, 11 by 9 inches; acrylic and pencil on canvas, SOLD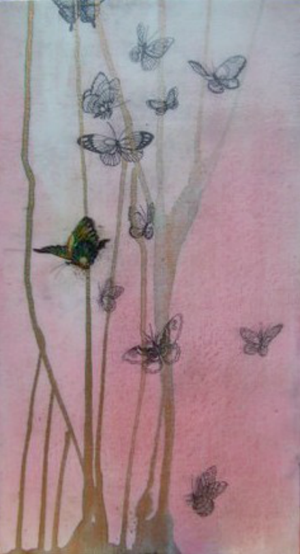 Breath, 23 by 11 inches; acrylic and pencil on canvas, SOLD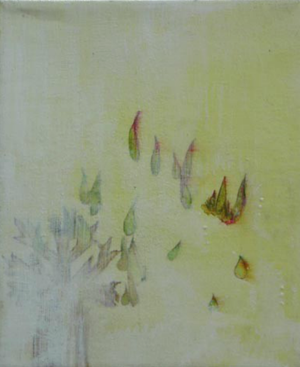 Metamorphosis Series, VI, 12 by 10 inches; watercolor, acrylic and polymer on canvas, SOLD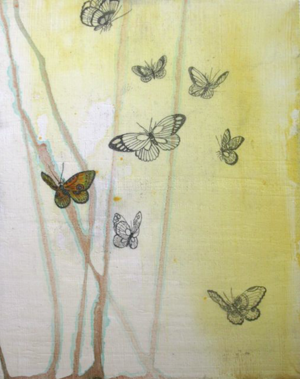 Solstice, 14 by 11 inches; pencil, acrylic and watercolor on canvas, SOLD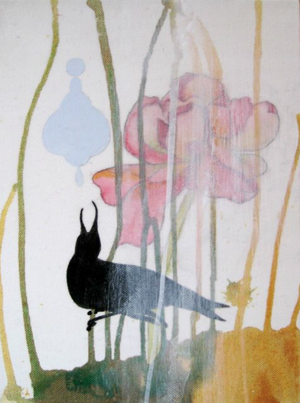 Longing, 11 by 9 inches; watercolor, acrylic and polymer on canvas, SOLD
Beginning, 10 by 22 inches, acrylic on canvas, SOLD