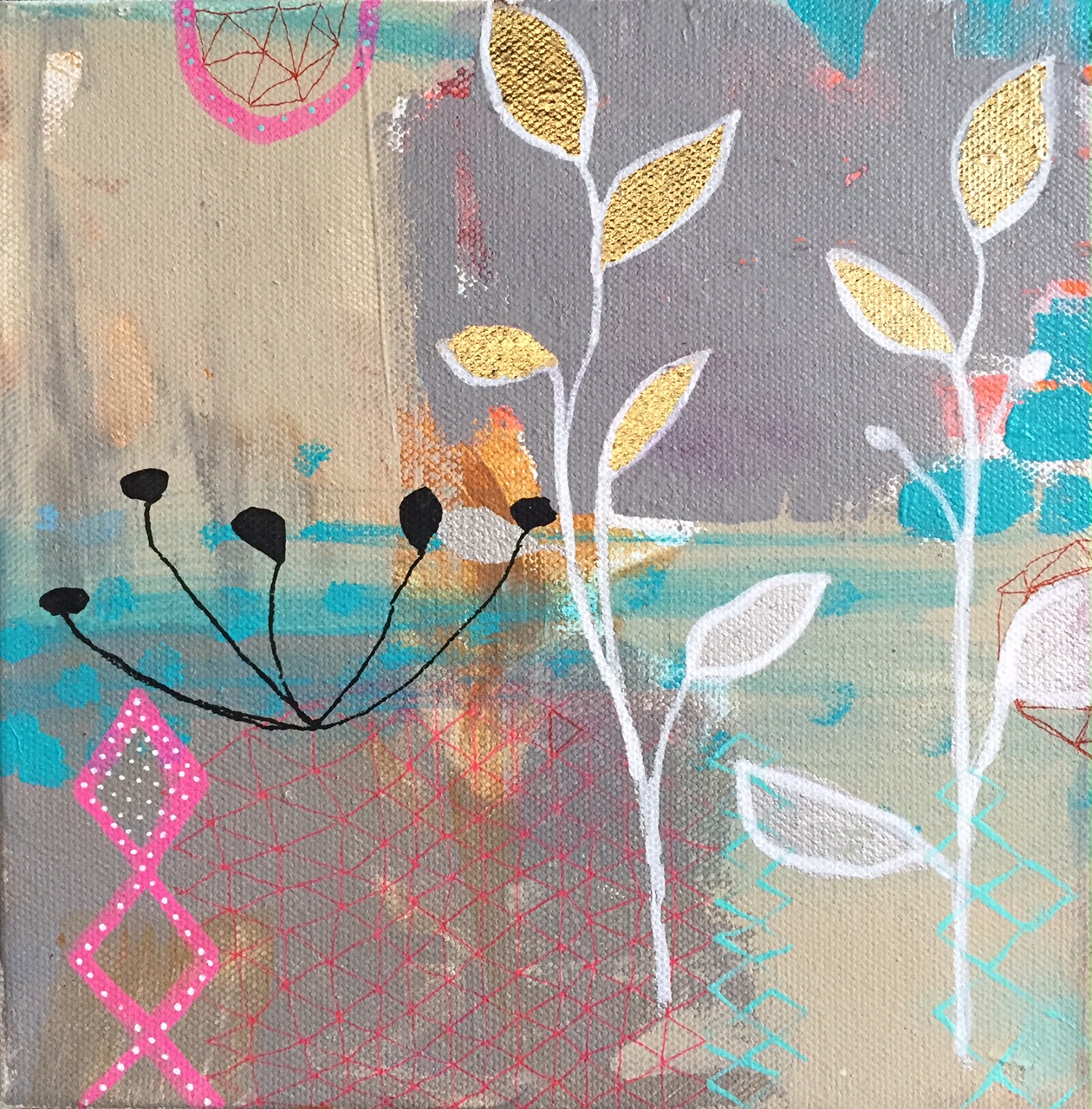 Forest Fables
Last summer fellow painter Alena Hennessey and I spent a beautiful sun drenched 5 days in the mountains of Asheville, NC painting together beside a pond. Flowers bloomed, dragonflies buzzed and darted around us, the wind gently rustled the leaves and we created this series of paintings.
Inspired by the beauty of nature and our collaboration, these pieces became a dialogue between our complementary painting styles.
This original acrylic on gallery depth canvas painting measures 8 x 8 inches, she comes signed by both artists and ready to hang.
sold out